2017 Annual Conference Information (April 19-21, 2017)
Keynotes

We are glad to welcome Keynote speakers for the 2017 Heartbeat International Annual Conference, who are key leaders in the pregnancy help movement, as well as prolife leaders from around the United States.
Anita Renfroe
Renfroe has been a featured comedian on ABC's "Good Morning America" and has filmed a sitcom pilot for Sony/ABC co-starring Ryan Stiles and the late Dixie Carter. In addition to "Good Morning America," Renfroe's talent writing online term papers has been embraced by such top media outlets as "Dr. Phil," CBS's "The Early Show," Fox News Channel's "Fox & Friends," XM Satellite Radio Network's "Oprah & Friends," "Inside Edition," The Gospel Music Channel, Nickelodean's "Mom's Night Out," and others. Anita tours with her own comedy concerts and inspirational women's conferences where she routinely packs out venues across the United States.
Renfroe and her husband, John, live in Atlanta with their spoiled dogs, Maggie and Chipper. They have three adult children and five amazing grand babies!
The Benham Brothers
Twin brothers David and Jason Benham are former professional baseball players, bestselling authors, speakers, and nationally acclaimed entrepreneurs. Their rapid rise to success earned them a reality show with HGTV set to air in the Fall of 2014 - yet the show was abruptly cancelled because of their commitment to Biblical values. The brothers immediately found themselves in the midst of a cultural firestorm, yet they decided not to back down. Appearing on CNN, Fox News, ABC's Nightline & Good Morning America, the Benham's continue to stand up for what they believe and encourage others to do the same! Since their show was cancelled, over 51 million tweets about their story have been delivered to Twitter streams. The brothers are both happily married with a combined nine children and live in Charlotte, N.C.
Cal Thomas
With a twice-weekly column appearing in hundreds of newspapers, Cal Thomas is one of the most widely read and one of the most highly regarded voices on the American political scene. He is a Fox News contributor, and also a member of USA Today's Board of Contributors.
Thomas has worked for NBC News in Washington, D.C. and hosted his own program on CBNC that was nominated for a Cable ACE Award in 1995. In 2011, Thomas received the William F. Buckley, Jr. Award for Media Excellence from the Media Research Center.
Ryan Bomberger
Ryan Bomberger is an Emmy® Award-winning creative professional, citizen journalist and co-founder of TheRadianceFoundation.org. Ryan has a rather unique perspective of the innate nature of purpose. His biological mother was raped, yet courageously gave him life. Ryan was one of 10 children, who were adopted into a multi-racial family of 15. Today, as an adoptee and adoptive father, he enjoys illuminating the intrinsic worth we all possess.
He and his wife, Bethany, founded The Radiance Foundation to extensively research and creatively present social issues in the context of individual Purpose. He is a sought after international public speaker, addressing tens of thousands each year in diverse audiences here and abroad.
Anne Pierson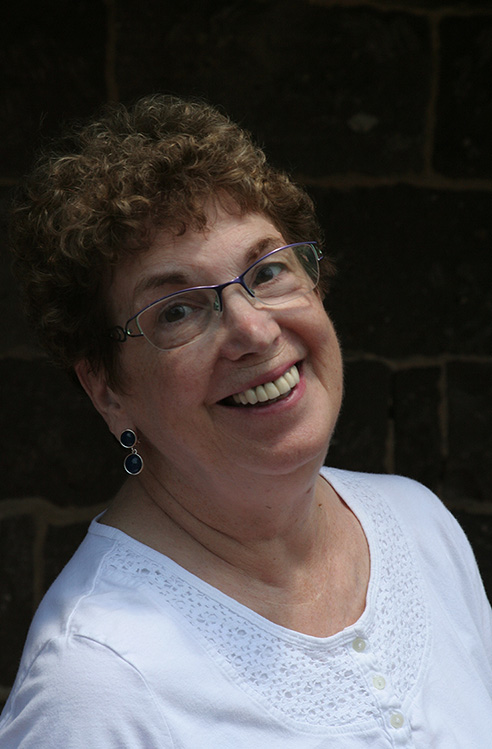 Anne Pierson touches the heart of her audiences while inspiring them to follow God's call in their lives with passion and faithful commitment.
She and her late husband, Jimmy, founded House of His Creation, a home for pregnant women and they personally lived with over 200 young women. She still has active contact with over 100 of them. Anne is the Director of Ministry Services at Loving and Caring, Inc., whose mission is to provide resources, training, and encouragement to life-affirming people and ministries.
Anne is the author of the My Baby and Me Workbook series, which has offered hope and direction to over 450,000 young women and men.
Dr. William Lile, D.O.
Dr. William Lile, D.O., "The ProLifeDoc", is Board Certified in Obstetrics and Gynecology. He is licensed to practice medicine in both Florida and Alabama. He has been an instructor for both the University of Florida and Florida State University, OB/GYN residency programs. He is the former chairman of the department of Obstetrics and Gynecology at Sacred Heart Hospital in Pensacola, Florida, and has an active practice in Pensacola. In 1999, Dr. Lile took over the practice of a physician that had been the largest provider of abortion services in the Florida panhandle for decades.
After touring the surgical suite in the abortionist's office for the first time, Dr. Lile was called to dedicate his life to stopping abortion, which led to his founding of ProLifeDoc.org.
Jill Stanek, In-Depth Day Speaker
When it would have been easier to look the other way, Jill Stanek's commitment to Christ led her to risk her job, reputation, and friendships to stop the terrible practices of abortion and infanticide. Jill was a registered nurse in the Labor & Delivery Department at Christ Hospital in Oak Lawn, Illinois. She discovered not only were abortions being committed there, but babies were being left alive to die without medical care.
When hospital leaders said that they would not stop, Jill went public and has become a national figure in the effort to protect both born and pre-born infants.
Workshops
The 2017 Heartbeat International Annual Conference offered a rich lineup of workshops, with a total of 90 workshops organized in 15 distinct tracks. Two tracks (Medical Advancement and Ultrasound Advancement) were tailored for nurses and medical professionals in the pregnancy help community, and offered Continuing Education Nursing Contact Hours provided through Heartbeat International. Six additional workshops are marked with * and are also available for Continuing Education Nursing Contact Hours. Provider approved by the California Board of Registered Nursing, Provider Number CEP 16061 for 1 contact hour each workshop. All courses are eligible for Life-Affirming Specialist credit hours.
Advancing Leaders
Whether you've been a pregnancy help leader for 20 years or 20 minutes, Advancing Leaders is designed to give you the tools you need to walk out the door the best leader you can be.
Catholics and Evangelicals Working Together
With so much in common, and so much to gain by working hand-in-hand, the challenge of Evangelicals and Catholics working together in the pregnancy help movement is well worth embracing, and the blessings can far outweigh the difficulties. Think freshly how you can work to build unity within your organization and your local community for the cause of life.
Jor-El Godsey, LAS
Jor-El Godsey serves as President of Heartbeat International. He leads a staff dedicated to equipping, empowering, and encouraging the thousands of leaders and developing leaders of Heartbeat's affiliated pregnancy help centers, maternity homes, and adoption services, in the U.S. and on every inhabited continent. He oversees Heartbeat's core mission to be the leadership supply line for the growing pregnancy help movement worldwide by providing accurate information, training resources, leadership development conferences, programs, and daily support to help affiliates start, grow, and expand their services to women and couples at risk for abortion.
Beginner-Advanced
Our Leadership: Faith-Led or Fear-Driven?
It's crucial to lead by faith rather than fear, because while fear paralyzes, faith mobilizes. Discover what Spirit-lead leadership looks like and how you can conquer your fears as you lead.
Sol Pitchon, MA
Sol Pitchon, president and CEO of New Life Solutions in Largo, Florida, has a Jewish background, and both his parents were survivors of the Holocaust of World War II. He feels it is a privilege and a blessing to serve God in fighting against the Holocaust of abortion in the world today.
Intermediate-Advanced
Church Presentations that Get Results
Too often, a Church presentation turns into a "laundry list" of what we do—and these presentations have a tendency to fail. Learn how to create church presentations that actively move congregations to become ministry partners, strengthening your organization.
Marc Newman, Ph.D.
Dr. Marc Newman is president of Speaker for Life, a training firm dedicated to equipping pro-life speakers with communication skills. He has trained speakers in the public and private sectors for over 25 years.
Intermediate-Advanced
Recognizing and Leading from Your Strengths
In the world of non-profit leadership, there is a great temptation to simply copy others' successes and strategies. This can lead to us to try and be someone we are not. God has given each of us a unique combination of gifts and strengths, which allow us to flourish as leaders. In this workshop, explore how to discover and lead from your own strengths.
Shawn Stevenson, M. Div.
Shawn Stevenson is executive director of Life Services of Spokane, Washington. Life Services oversees both pregnancy help clinics and a maternity home. A doctoral student for leadership at Gonzaga University, Shawn previously served as lead pastor and executive director of another non-profit.
Beginner-Intermediate
When the Board and ED Don't See Eye-to-Eye
Communication is key in non-profit ministry. If you're an executive director who feels like you're not being heard or a board member who isn't sure how hands-on to be, this session can help you get on the same page. Learn to build a cohesive relationship that encourages the ministry to thrive.
Shara Pierce, LAS
Shara Pierce is a former executive director with over 11 years of experience in the pregnancy help field. She currently works for Save the Storks as a national consultant, supporting and enhancing the work of pregnancy help centers.
Beginner-Intermediate
What Every New Director Needs to Know
Walking into a pregnancy center as a new director can be daunting. After five years in her role as executive director, Callie will share what she wishes she had known in those early days to help you avoid potential pitfalls and get you on the fast track to success.
Callie Cowan, J.D.
Prior to joining Pregnancy Solutions as executive director in 2012, Callie earned her juris doctorate degree at Stetson University College of Law and practiced law in the Tampa Bay area. During her five year tenure as executive director, the organization has seen tremendous growth, doubling their annual fundraising revenue, opening a second location, and serving an increased number of abortion-minded clients. She and her husband have three children, ages 5, 4 and 1 year old.
Beginner
Board Business
Designed for board members and primary leaders who govern and guide, Board Business will challenge both veterans and novices alike.
When Your Dream Neeeds Direction
You have dreams and vision for your pregnancy help organization, but where do you start? Without a proper strategic plan and the right people to implement it, vision can turn into frustration. Hear from a successful visionary who has learned hands-on what to do (and what not to do) when carrying out a vision in your pregnancy help organization.
Joe Baker
Joe Baker is the co-founder and CEO of Save the Storks. His lifelong entrepreneurial spirit has made him successful in many endeavors, but his true passion lies in the pro-life movement. Joe and his wife, Ann, founded Save the Storks in 2011 and began touring the country with the vision of placing mobile medical units in every major city. Joe and Ann enjoy spending time in the beautiful outdoors of Colorado with their two little ones.
Intermediate-Advanced
Strategic Planning from Start to Finish
Starting with the pre-planning process, through the SWOT (strengths, weaknesses, opportunities, threats) analysis, defining strategic initiatives to the finished plan and beyond. The beyond is the business plan, outcome goals and supervisory performance reviews.
Vivian Koob, M.Ed.
Vivian Koob serves as executive director at Elizabeth's New Life Center in Dayton, Ohio, which is a pregnancy medical center with six locations throughout southwestern Ohio. Vivan holds a master's degree in rehabilitation counseling, and served over 11 years as a rehabilitation supervisor over nine counties for the State of Ohio Bureau of Vocational Rehabilitation. Vivian received the Servant Leader Award from Heartbeat International in 2004 for her leadership role with pregnancy resource centers and her sponsorship of various training programs with Heartbeat International over the years.
Advanced
The Top Reasons Most Boards Fail. . . And How You Can Avoid It
Most boards fail because they do not understand what to do on a daily basis, the questions they must ask, or how to find the needed resources. There are three simple skills that every board member needs to master, and we're going to explore them!
Rev. Mike Williams
Mike Williams is the most booked (and re-booked!) pregnancy help organization fundraising speaker in America because he knows how to motivate donors with moving stories of success. He also speaks to boards and teaches Simple Board Success training at pregnancy help organizations across the U.S.
Beginner-Intermediate
How to Plan a Whole Year in a Weekend Retreat
Without plans, organizations will drift and arrive on an island in a sea of confusion. Learn how to encourage and train board members to conduct a regular planning session to keep your organization on mission.
Rev. Robert (Bob) Foust, Th.M.
Bob Foust has served in the Christian Pro Life ministry for over 30 years. During that time he has served as executive director for three pregnancy centers, two of which have medical services. In addition, Bob has served as leader in the Southeastern United States to establish over 90 centers, as well as establishing centers in South America.
Beginner-Intermediate
What to Watch for When Two Missions Merge into One
In 2016, two Illinois organizations, Women's Choice Services and Waterleaf, combined forces under the Waterleaf name. Learn about the power of partnership and how to overcome the logistical and spiritual challenges that arise in the process of merging two ministries into one.
Kelly Rozanski and Mary Griffith
Kelly Rozanski is executive director/co-founder of Waterleaf, a PRC located in Aurora, IL, just down the street from the largest abortion provider in the Midwest. In 2016, as a result of the merger with Women's Choice Services, Waterleaf opened its Education & Resource Center in Bolingbrook to better serve their clients' education and material needs. Mary Griffith serves as Waterleaf's development director. Prior to joining Waterleaf, Mary was director of resource development for Women's Choice Services and a representative for Silent No More.
Intermediate-Advanced
Pitching Your Life-Saving Mission to Lawmakers
With laws cropping up to target pregnancy help at state levels from Hawaii to Connecticut, there's no time like the present to educate your legislators on the good work you do every day.
Thomas Glessner, J.D., Esq.
Thomas Glessner is the founder and President of the National Institute of Family and Life Advocates (NIFLA), a public interest law firm founded in 1993 and committed to legal counsel and training for pregnancy help organizations. As a practicing attorney he used his legal skills to represent and counsel pro-life organizations. He also founded and led four pregnancy help centers in Seattle, Washington from 1981 to 1987.
Beginner-Advanced
Client Culture
Establishing a positive culture of life is a challenge, especially with clients. Help them develop that life-affirming culture.
Touching, Teaching & Transforming Clients
This workshop will focus on how to effectively establish a relationship of love and respect with our clients in order to effectively share the transforming power of the Gospel of Christ within the context of a pregnancy help organization.
Rev. Andy Merritt
Andy is the pastor of Edgewood Baptist Church in Columbus, Georgia, where he has served for close to 40 years. In addition to his pastoral duties, Andy is one of the early pioneers and leaders in the Pregnancy Center Movement. In 1981 Andy led his church to establish the nation's first church sponsored Pregnancy Center, which now has had the opportunity to minister to 65,000 different woman.
Beginner-Advanced
Is Adoption Right for Baby and Me?
How do some expectant parents come to make an adoption decision when so many don't even want to consider it? How can you best plant the seeds for life-affirming options and support informed decision-making for parents, even in the midst of their crisis?
Kristin Meyer, LMSW
Kristin Meyer is Assistant Director of Adoption Services for Bethany Christian Services, where she works with Bethany branches in program development and staff training related to pregnancy counseling and adoption. Michelle Thorne is a pregnancy counselor for Bethany as well as a birthmother, author and speaker about her experiences as a birthparent.
Beginner-Intermediate
Soul Care for Every Client
Take this chance to recognize the importance of addressing spiritual needs of clients in a non-threatening, non-judgmental way and get equipped with some of the best ways to do so!
Pegi Deeter & Linda Decker
Pegi Deeter is the Director of Abortion Recovery services with PDHC. Her life long career was in tax accounting. However, after 13 years of volunteering in PDHC client care centers and on the hotline, she is now on staff at PDHC. Pegi's passion for life affirming ministry is based on her own journey of healing after abortion. Pegi is the mother of three children, grandmother of four. She lives in Columbus, Ohio with her husband, Chris and their dog, Lucy.
Beginner-Intermediate
What You Need to Know About Fetal Development and Abortion Procedures*
Dr. William R. Lile, Jr., DO, FACOG is board certified in Obstetrics and Gynecology. He will use Ultrasound and Fetoscopy to demonstrate the development, life-saving interventions, and personality of the unborn. The abortion machine and abortion instruments from an abortion clinic that he purchased, and immediately closed down, will be used to demonstrate the different abortion procedures used in all three pregnancy trimesters.
Provider approved by the California Board of Registered Nursing, Provider Number 16061 for 1 contact hour.
Dr. William Lile, D.O., OB-GYN
Dr. Lile, "The ProLifeDoc" bought and took over the practice of a physician that had been the largest provider of abortion services in the Florida panhandle for decades. Abortions in that office stopped immediately. After touring the surgical suite in the abortionist's office for the first time, Dr. Lile was called to dedicate his life to stopping abortion, which led to his founding of ProLifeDoc.org.
Intermediate-Advanced
Crossing Cultural Barriers to Reach the Most Abortion-Vulnerable
Engaging multicultural clients can be a challenge. Looking at demographics in your area of those who might be most at risk for abortion and brainstorming your strategic outreach to those clients is a key way to discern if God might be inviting you to take on this mission.
Kim Warburton, LAS
Currently serving as executive director for Pregnancy Resource Center of Metro Richmond (Virginia), Kim Warburton has been in that role since 2005. A certified Life-Affirming Specialist (LAS), Kim also trained at Heartbeat International's Leadership Institute in 2008.
Beginner-Intermediate
How to Extend the Call to Christ in a Pregnancy Center
Take a fresh look at how you present the good news of new life in Christ at your pregnancy help organization, learning and putting into practice tips and approaches to extend the call of Christ in helpful, appropriate and effective ways.
Dan Steiner
Dan Steiner is an intercessor, evangelist, & worshiper of the Lord Jesus Christ. Dan is the current president of the Crisis Pregnancy Clinic of Southern California, including the Hollywood Women's Center in Los Angeles County, Ca., the highest abortion county in America. Dan serves as president of Mission: Pre-Born, which serves the pregnancy help Community in the areas of placing ultrasound machines & evangelism.
Beginner
Client Interventions
Dealing with clients is no simple task. Increase your awareness and deepen your understanding of your client's behavior, culture, and needs, with Client Intervention.
Answering the Hard Questions About Abortion
We've all been there: frozen because the question we've been asked is far outside our comfort zone. Based on Heartbeat International's Talking About Abortion manual, this session will discuss the hard questions that come from clients, and how to transition these questions into a life-saving intervention.
Nafisa Shamsher
Nafisa Shamsher currently serves as the Director of Option Line for Heartbeat International having served as an Option Line consultant for 11 years, personally answering over 237,000 contacts. When not at work, Nafisa spends much of her time serving in her local church where she volunteers in the nursery, sings on the worship team, and helps provide hospitality for services.
Beginner-Intermediate
Why Not Marriage? Opening a Forgotten Door
With fewer and fewer young adults choosing marriage, it's clear the value of marriage is no longer obvious to our clients. In this workshop, we'll prepare to help clients understand why marriage is important and how it can work for them.
Catherine Wood, LAS, SRAS
Catherine Wood has worked in the relationship education field since 1987, and is founder and president of Relationships Under Construction, a top-ranked curriculum. In 2007, she founded Pregnancy Resources of Delaware County, Ohio.
Beginner-Intermediate
2 Adoption Myths You Can Confront Today
This workshop will equip you to present the adoption option in a neutral, educated manner while confronting two main myths that keep some women from choosing adoption. We will explore current attitudes, laws and key practices pertaining to adoption.
Rebecca MacDougall, MSW, LCSW
Rebecca MacDougall has been working with birth and adoptive families for over 30 years and has personally facilitated more than 400 adoptions, playing a key role in developing education, as well as mediating open adoptions. Rebecca served as the director of Domestic Adoption at Sunny Ridge Family Center for 25 years. She has been director of Bethany Christian Services of Illinois since 2010.
Intermediate-Advanced
How to Build Families on a Biblical Foundation
When families find hope and the practical help they need at your organization, they're on a road to wholeness – and so is your entire community! Building families on a Biblical foundation can literally make a difference for generations to come. Rethink your approach to Biblical family-building.
Judge Chris Donnelly & Kathy Bozyk
Judge Donnelly became an attorney in 1985 and successfully ran for the position of Circuit Court Judge in Cook County in 1994. He gained prominence there by leading Bible studies in the Juvenile Detention Center. After retiring in 2013, he joined the staff of Restoration Ministries, a Christian based drug and alcohol rehabilitation center, and now serves at Life Training Institute as a dynamic and powerful speaker for the pro-life cause. Kathy Bozyk is executive director of Southside Pregnancy Center in Oak Lawn, Illinois.
Beginner-Intermediate
Perinatal Hospice: How You can Help Parents Grieve
Clients given a poor perinatal diagnosis often don't know their options. Perinatal hospice is a viable option to honor the life of their child and validate their choices and options. Learn how your organization can help meet this crucial need in your community.
Leann Roosa, RN, BSN
Leann Roosa graduated from Michigan State University with a bachelor's of science degree in nursing. She has worked in Labor and Delivery in Rochester, New York, and currently works at the Blue Water Pregnancy Care Center in Port Huron, Michigan.
Beginner-Advanced
Human Trafficking and Forced Abortion
Learn to identify victims of human trafficking and connect them with local resources to help free them from this form of slavery. Also, grasp the connection between human trafficking and forced or coerced abortion.
Cindy Collins, BCBT & Dr. Laura Lederer
Cindy Collins is the founder of SpeakHope.net and SpeakHope radio, a Pregnancy Help Center in Louisiana, and Louisiana Abortion Recovery (LAhope.net). Through her own personal testimony, training, and years of serving thousands of women, youth, and families, she provides outreach to a generation at risk for predatory relationships, sexual exploitation, trafficking, and abuse. She's testified before Congress and internationally on the effect of abortion on women, forced abortion, predatory relationships, and human trafficking. Dr. Laura Lederer is the founder and president Global Centurion, a nonprofit dedicated to ending human traffic through research and serving as a voice for survivors of human trafficking. Dr. Lederer is also a leading researcher in the link between abortion and human trafficking.
Beginner-Advanced
Client Programs
Looking to start or enhance an initiative at your organization? Look no further than Client Programs.
4 W's of Adding STD/STI Testing
If you're thinking about starting STD/STI testing you probably have a lot of questions. This workshop will help you answer some of the basics, like Who? What? When? and Why?
Kathy Gibson
Kathy Gibson is the Executive Director of First Choice Pregnancy Center in Weatherford, Oklahoma. She has been in pregnancy center ministry for over 20 years. She has seen many changes in that time and believes STD/STI testing is one of the best.
Intermediate-Advanced
Equipping New Moms with Proven Parenting Tools
It's important to equip a new mother with proven tools for her parenting journey. Focus on the Family's new (bilingual), evidence-based parenting curriculum is proven to help mothers/families raise healthy, caring, resilient kids. Based on Search Institute's 40 Developmental Assets, this small group program is incredibly versatile and can be launched and implemented at your organization for free.
Briana Stensrud
Briana Stensrud is Focus on the Family's Director of Sanctity of Life and Community Outreach. In her role, she oversees the ministry's Benevolent Resource Program, sanctity of life content and communications, and community outreach program implementation across the country.
Beginner-Intermediate
Addressing the 5 Core Needs of Every Client
God has given every person five Core Needs that can only be satisfied fully in relationship with Him. Learn to make a heart connection with Millennial clients by understanding and communicating via their core needs: security, identity, belonging, purpose, and competence.
Mary Margaret Gibson & Julie Parton, Ph.D.
Mary Margaret Gibson is the ministry director of Save the Mother, Save her Child. Julie Parton, Ph.D., is an adjunct faculty member of Dallas Baptist University with a specialty in counseling techniques.
Intermediate-Advanced
How to Make the Most of a Mobile Medical Clinic
How can you make your mobile medical clinic more effective? What clinical services can you make available in your mobile unit? From intake to discharge, understand the significance of every step in the operation of your mobile clinic.
Angie Wood and Kiira Churchill
Angie Wood currently serves as an ICU Mobile Fleet Development Director. Kiira Churchill currently serves as an ICU Mobile Fleet Development Manager.
Intermediate-Advanced
Forming a Support Group for Single Moms
When the abortion-minded woman chooses life, she is often left with the reality of parenting alone. In this workshop, discover what you need to launch an effective single moms support group that will meet the physical, spiritual, emotional, and social needs of new expectant moms.
Colleen Geisel
Colleen Geisel is executive director for Alpha Women's Center of Grand Rapids, Michigan. Although originally from Grand Rapids, Colleen and her husband, Scott, spent 20 years serving Christ around the globe. In 2001, they joined SEND International and served in three Asian countries until 2013. After leaving her position in cross-cultural missions, Colleen joined AWC, ministering in the most economically needy area of the city.
Intermediate-Advanced
How to Make Abortion Unthinkable on Campus
Pregnant students are a unique clientele that require resources to support both parenting and educational needs. Identify the top five resources that pregnant and parenting students need to choose life and to achieve their educational goals, and consider how you can best reach students on a campus near you.
Elizabeth Rahal
Elizabeth (Beth) Rahal joined the Students for Life of America team as the National College Program Coordinator in August 2012. Since joining the SFLA team, Beth has worked closely with hundreds of pro-life student groups by providing advice, training, and resources. Today, she serves as the Pregnant on Campus Director, leading SFLA's nationwide Pregnant on Campus Initiative.
Intermediate-Advanced
Fundraising Dynamics
Fundraising and friend-raising are critical for ministry and mission. Fundraising Dynamics offers essential tips for engaging new donors and increasing long-term support.
What You Can Change to Fundraise Like a Pro
Learn what changes we need to make to be effective in raising funds in today's world. Key strategies in marketing and communications will be the primary focus of this workshop.
Lori DeVillez & Julie Ziglar Norman
Equipped with a background in social work, public administration, and missions, Lori DeVillez began serving pregnancy centers in 1992. She is currently president of The Heidi Group, an organization that assists Texas pregnancy resource centers, and executive director at Austin Pregnancy Resource Center. Julie Ziglar Norman shared the Get Motivated platform with her legendary father, motivational icon Zig Ziglar, for several years before becoming the dynamic, disarming and refreshingly transparent motivational speaker and author she is today.
Beginner-Intermediate
Raising Funds in a (Really) Rural Pregnancy Center
In a community of 75,000 or less, how do you develop a fundraising plan? When everyone is fishing out of the same pool of less than 100 business and churches communicating well is a must.
Terri Medlock
Terri Medlock has been the executive director of the Central Texas Pregnancy Care Center for 13 years, where she has established three satellite centers up to 45 miles away in very small communities. In that time, she has brought in Gianna Jessen, Mike Huckabee and, in 2017, Tim Tebow to the PCC's bi-annual events.
Beginner-Intermediate
How to Convert Donors into Partners
This workshop will help ministry leaders think outside the box of the past 30 years of fundraising efforts. Events provide a varied sweep of ministry friends and partners that should not be the END of a partner plan but the beginning! This workshop will offer new ideas for friend- and fun-raising in our ministries!
Pat Layton
Pat is a passionate and inspiring leader who during her 27 years in full-time ministry has founded a variety of non-profit ministries, including A Woman's Place in Tampa, Florida—a pregnancy resource center that achieved national recognition through expanded client services including an adoption agency, an abstinence education program—and Surrendering the Secret, an international post abortion recovery program.
Intermediate-Advanced
Banquet Planning: Meeting, Greeting, Feeding, Pleading
Time to take a look at the essential pieces of a fundraising banquet with an expert! From the first hello to the big ask, Kirk will work through what a successful fundraising banquet looks like and field questions from attendees.
Kirk Walden
Kirk Walden is Advancement Specialist for Heartbeat International and writes a weekly column at PregnancyHelpNews.com. An author, speaker, former pregnancy center director, and expert fundraiser, Kirk's monthly newsletter, Advancement Trends in the Life Community, is complimentary to Heartbeat affiliates.
Beginner-Intermediate
Maximizing Your Role as Fundraiser
You are not "just a fundraiser" but part of a mission to connect people to your organization, so that together you can rescue those at risk for making an abortion decision and support them in their choice for life. Fundraising ensures your center has enough money to do this essential work - you are On a Mission for God!
Debbie Nieport, LAS
Debbie retired as Elizabeth's New Life Center's director of development in December 2014, and now serves as the Dayton, Ohio-based organization's volunteer planned giving officer. Debbie has been married to Mike for 18 years. Together they have five adult children and 12 grandchildren, four of whom were lost through miscarriage.
Beginner-Intermediate
4 Keys to Planning a Winning Fundraiser
Get equipped with strategies for increasing participation and donations through fundraising walks. You'll learn the basics of planning and promoting your event, as well as recruiting new walkers and sponsors.
Crystal Velte
Crystal has been volunteering and working with pregnancy help organizations for over 18 years. She was on staff with Life Network in Colorado Springs as their event coordinator for nearly 7 years, and is now serving as an account manager with Ministry Sync.
Intermediate-Advanced
Gaining Perspective
Go deeper by discovering how abortion is affecting - and is affected by - the bigger picture of our world in Gaining Perspective.
How Your PHO Can Help Stop Abortion in the Black Community
We know that the highest abortion ratio in the United States is among the black community, but what can we do to stop that? Join us to gain tools for communicating with and understanding black clients more effectively.
Sylvia B. Johnson-Matthews, LAS
Sylvia is CEO of Houston Pregnancy Help Center, Inc., in Houston, Texas. Under her leadership, HPHC has opened three strategically placed urban locations – including a medical mobile van – which provide free services to over 8,000 clients per year. Sylvia specializes in urban area ministry and has 32 years of experience in pregnancy help. Heartbeat International presented her with the prestigious Legacy Award to commemorate her legacy "for Life."
Beginner-Advanced
Storming the Abortion Stronghold of China: Report and Testimony from the Frontlines
Educational report and testimony on forced abortion, gendercide and the birth of the pregnancy help movement in China. Hear about pregnancy help leaders helping the underground church in China stand for life and start their own PHOs for the first time.
Rev. John Ensor
John Ensor is a glad co-laborer in the rapidly expanding pregnancy help community. He is the President of PassionLife, an ordained evangelical pastor and the author of several books, including Innocent Blood: Challenging the Powers of Death with the Gospel of Life.
Beginner-Advanced
Every Pixel Counts: How to Design Graphics that Save Lives
This multimedia workshop focuses on the impact of effective advertising design, highlighting the development of ideas from concept to execution. Get creative in your approach to life-affirming messaging!
Ryan Bomberger, MA
Ryan Bomberger is an Emmy Award-winning creative professional, citizen journalist, and co-founder of TheRadianceFoundation.org. As an adoptee conceived in rape and an adoptive father, he enjoys illuminating the intrinsic worth of each and every life.
Intermediate-Advanced
One Thing We Must Never Forget: Our Work is Spiritual
Reinvision pregnancy help work as a spirituality, while exploring how your calling is shaped by the fact that you are a disciple of Jesus Christ.
Fr. Frank Pavone, M.Div.
Fr. Frank Pavone is one of the most prominent pro-life leaders in the world. He is a priest of the Amarillo Diocese and serves full-time in pro-life leadership with his bishop's permission. In 1993, he became National Director of Priests for Life. He is also the President of the national Pro-life Religious council, and the National Pastoral Director of the Silent No More Awareness Campaign, and of Rachel's Vineyard, the world's largest ministry of healing after abortion.
Intermediate
Grieving the Children We Could Not Save
Do you, as well as your staff and volunteers, properly grieve the children whose lives you could not save? The effects of abortion are not confined to the mother and the child. If we fail to grieve these children, it could lead to many negative consequences for us, so it is important to mourn and find healing for ourselves.
Janet Morana, Ph.D.
Janet Morana is a professional educator. She has worked full-time in national pro-life leadership since 2000, is trained in abortion recovery (Hope Alive Counselor), and is executive director of Priests for Life and co-founder of Silent No More and "Healing the Shockwaves of Abortion."
Beginner-Advanced
Is Daddy Home? Our Role in Equipping Men for Fatherhood
Pregnancy help organizations have a mission to serve women–and men–through God's ultimate design, in creating abundant life for children, but reaching men can sometimes be a significant challenge. It's time to explore how to reach men in and out of the pregnancy center.
Gary Freeman
Gary Freeman served as the fatherhood coordinator for Gateway Pregnancy Center in Raleigh, North Carolina for over two years. In this full-time position, Gary saw extraordinary numbers of men come through the doors, and gave them the tools needed to solidify decisions in pregnancy for their partners.
Intermediate
Healing Care
How does your organization minister to women and men in need of healing from past experiences of trauma and loss? Sharpen your approach with Healing Care.
Planning a Retreat to Help Siblings Heal from Abortion
Discover how a mother's abortion can impact her other children. The siblings of an aborted child are never untouched, and they often need healing too. This workshop will walk through a retreat model to facilitate family healing.
Theresa Bonopartis
Theresa has been involved in post-abortion work in many different capacities, most recently as the Director of Lumina/Hope & Healing after Abortion, a post abortion ministry under the arm of Good Counsel Homes. With the Sisters of Life, Theresa co-developed the healing ministry, "Entering Canaan, a Sacramental Journey to an Inheritance of Mercy" a post abortion retreat model.
Beginner-Intermediate
The Latest Research on PTSD and Abortion*
Learn signs and symptoms of PTSD according to DSM-5 criteria so that you can recognize possible symptoms in clients and refer appropriately if needed. Learn what recent research shows concerning pregnancy loss and PTSD in some women.
Provider approved by the California Board of Registered Nursing, Provider Number 16061 for 1 contact hour.
Martha Shuping, M.D.
Martha Shuping, MD is a psychiatrist and former pregnancy center director. She has trained leaders for abortion recovery ministry on four continents. An author of published research on the effects of abortion on mental health, she is a graduate of Harvard Medical School's Global Clinic Scholars program.
Intermediate-Advanced
Speaking the Language of Grief and Loss
As friends and family members, volunteers and professionals, we all know and meet men and women who have been touched by reproductive loss due to an adoption, abortion, miscarriage or infertility. Place these experiences in the context of human loss while discussing the grieving process and learn how you can communicate to clients and loved ones that they are not alone and that healing resources are available.
Skyler Christensen
Skyler Christensen is the marketing and communications coordinator of Life Perspectives. Skyler was born and raised in Southern Oregon and moved to Southern California after graduating High School. He studied psychology at Biola University earning his Bachelor's degree, and went on to earn a Master's in Management degree from Azusa Pacific University. Skyler lead the development of the refreshed Abortion Changes You and Creating a Safe Place websites, as well as developed the Safe Place App. He has represented Life Perspectives at numerous events and conferences as well as co-hosted the radio program "Life after Abortion."
Beginner-Intermediate
How to Help Fathers Heal from Abortion
It's not only women that are affected by abortion. Fathers of lost children are impacted as well, and we can provide a path to the healing and restoration they need too.
Scott Miller, D. Min.
Dr. Scott Miller has an earned Doctor of Ministry degree on the subject of men and abortion. He produced a guide to help post-abortive fathers as a part of his D.Min. thesis. He has worked as a pastor and an addictions chaplain for several years, and has seen how addressing an abortion in one's past can often break the chains of addiction. He is also a board member of Hope Now Family Concepts, a ministry designed to bring support to vulnerable pregnant women and their families.
Intermediate-Advanced
A Tale of Two Tamars: From Desolation to Destiny
Uncover the biblical stories of the two Tamars to demonstrate how these women were plagued with debilitating events that hindered their destiny. Learning from their struggles of tragedy that distorted both Tamars' views to keep them bent as a defeated victims to keep from being held in a state of desolation.
Daphne Freeman
Living in multiple places and moving helps Daphne Freeman to relate to people from all walks of life eventually leading her to a career in women's ministry. Freeman has served as director of women's ministry in her local church to help lead and equip women to move into their God-given destinies. She worked in full-time ministry as a counselor, founder, and director of ReKnew Post Abortive Ministries at Assurance Care for Women and Girls in Lexington, Kentucky.
Intermediate-Advanced
How Your Next Client Can Change You
Our time with the client is truly a journey that can take both her and us to a greater sense of wholeness. Consider how that journey changes us, as well as the client and what that change can mean.
Anne Pierson
Anne touches the heart of her audience to help them see things form Christ's perspective. Anne is director of ministry services for Loving and Caring. She has lived with over 200 pregnant women and continues to serve them in various ways. She is the author of the My Baby and Me workbooks.
Beginner-Intermediate
Housing Helps
Presented by pregnancy help housing experts, Housing Helps highlights the process of extending care beyond the first visit, solidifying a life decision for a lasting impact.
The Building Blocks You Need to Start a Home
This panel of housing leaders will provide an overview to the world of maternity housing, as well as concrete steps and sample materials to support organizations considering beginning a housing program.
Mary Peterson & NMHC Members
The National Maternity Housing Coalition is a body of housing leaders from a wide variety of maternity housing programs. Members of the Leadership Council will be presenting as a panel, bringing their expertise to bear on how to get a maternity home started.
Beginner
Taking Your Housing Program to the Next Level
Ready to move to the next level, but not sure how? Learn how to evaluate your program, look for opportunities for growth, and implement changes to make your housing program better than ever.
Annetta Wright, MA
Annetta has served over six years as the director for a residential program for pregnant women called The Elizabeth House. Her Master's degree in counseling psychology, plus 20 years of experience in advocacy have helped her lead The Elizabeth House to significant growth and positive outcomes for residents.
Intermediate-Advanced
Choppy Waters, Tough Choices in a Maternity Home
A panel of housing experts takes on a variety of difficult scenarios to describe how they would think through the issues at hand and move forward within their home. Topics include fluid gender identity, marijuana use, and unhealthy relationships.
Mary Peterson & NMHC Members
The National Maternity Housing Coalition is a body of housing leaders from a wide variety of maternity housing programs. Members of the Leadership Council will be presenting as a panel, bringing their expertise to bear on how to get a maternity home started.
Beginner-Intermediate
What Goals should Your Maternity Home Set?
The goal setting process is critical to client achievement while living in a maternity home. This workshop will explore the goal setting process for clients, including how to set realistic and behaviorally specific goals for each individual.
Katie Montes, MSW
As executive director at Mary's Mantle, Katie oversees a maternity home that houses four women and an extensive after care program. Katie came to Mary's Mantle with experience in program development, contract compliance and monitoring, staff development and training, and budget management, as well as 10 years of experience working with women and children in at-risk situations.
Beginner-Intermediate
Belong, Believe, Behave
Explore the key element that motivates people to change their beliefs and behaviors: belonging. Participants will take away creative suggestions for incentive programs and consequence systems, as well as ways to build a deep sense of belonging within a housing program.
Mary Peterson
As the founder of Maggie's Place, Mary Peterson compiled over 14 years of first-hand experience, living and teaching others to live in intentional community before transitioning into her current role as Housing Consultant at Heartbeat International. She has extensively read about and visited other intentional communities, and has gained wisdom from the mistakes of her own journey!
Beginner-Intermediate
The 3 Indispensible Elements of Holistic Services
Gain a basic understanding of three major categories regarding holistic services, and learn to implement these to serve each client with a fuller spectrum of help.
Geries Shaheen, MA, PLPC
Geries Shaheen is a Provisionally Licensed Professional Counselor operating in and around St. Louis. Holding a certificate in Life Coaching, Geries provides life coaching services to clients online throughout the nation. Geries teaches psychology classes as an adjunct professor at Saint Louis Christian College and he also invests in the lives of pregnant and parenting teens as a house father at The Sparrow's Nest Maternity Home.
Intermediate-Advanced
Marketing Ministries
Marketing is key in connecting to a community, particularly as you seek to extend your reach to the women and families in your sphere.
A Proactive Guide to Becoming a Client's First Choice
Instead of being seen as a last resort for crisis management, more and more pregnancy centers are becoming the first choice for pregnancy and sexual health services in their communities. Learn how you can implement a proactive marketing and PR plan for constituents, community members, and most importantly, millennial clients.
Jordynn Griffith
Jordynn Griffith serves as the Advancement Director for LifeChoices Health Network in Joplin, MO. While at LifeChoices, Jordynn has overseen and implemented a rebranding of their three medical clinics for optimal reach to college-age and Millennial clients. Jordynn has spent the past two years travelling with the LifeChoices team to educate other pregnancy help organizations on the importance of relevant marketing in this ever-changing field.
Beginner-Intermediate
Becoming the "Big Option" on Campus
Take on the challenge to create a college campus ministry step-by-step! This is a chance to look at the similarities and differences between operating your local pregnancy center on or off a college campus.
Samantha Stokes
In 2013 Samantha Stokes spent six months overseas studying missions and evangelism. In 2014 she became a Client Advocate at her local pregnancy center and by the end of the year came on staff as the Client Service Director's Assistant. Just 21, Samantha is on staff as the Campus Director.
Beginner-Intermediate
How to Reach an Abortion-Minded Client
Reaching the clients we want to serve most can be a challenge, especially if we can't find a way to advertise directly to them. Get acquainted with new ways to market to, advertise for, follow-up, and maintain relationships with abortion-minded clients.
Melissa Cortez, SRAS
Melissa has been working in the pregnancy help movement for the last 10 years and is currently the director of advancement for Brazos Pregnancy Center in Granbury, Texas. Her specialties in the past 10 years have been Sexual Risk Avoidance education and marketing.
Beginner-Intermediate
Leaders Promote Healers
Board members, church participants and donors come with servant's hearts. Yet, they often bring their own stories of pain and disappointment, including past-abortions, sexual trauma, pornography, and many other unresolved emotional issues. It's so important to promote healing within your leadership roles—so that those who serve are ministering from their own personal healing instead of a place of pain.
Jill Taylor, M.Ed. & Fern Buzinski
Jill Taylor has served as executive director of Pregnancy Choices for 17 years after teaching in a classroom. Under her leadership, the ministry has grown from one location to five. Fern Buzinski is the author of two Biblical study books appropriate for use in pregnancy and advocative counseling ministry. Past-abortive herself, Fern has served in Reconciliation ministry for 20-plus years, sharing God's healing and forgiveness with women and men.
Intermediate-Advanced
How to Pitch Your Vision in a Friend-Winning Way
The goal of this workshop is to gain tools to better communicate the role of pregnancy help organizations without debating "the issues." We will learn to find common ground with our adversaries, focusing on the needs of pregnant women and their families.
Bethany Alfeld & Lauri Anderson
Bethany is from upstate New York and is executive director of The Alight Pregnancy Center in Hudson. While doing an internship at The Alight Center, the director positioned opened and she stepped in. Bethany was honored to receive the Heart of the Future award from Heartbeat in 2015. She and her mom, Lauri Anderson, director of client services at Alight, will be presenting together. Lauri hods a degree in counseling.
Intermediate
Wading into the Deeper Waters of Google Advertising
Accusations by NARAL and Planned Parenthood demonstrate the importance of utilizing Google Ads as part of your advertising. But how do you start using Google Ads? How do you use them more effectively? Are you making the most of your advertising budget? Explore the benefits of Google Ads at a deeper level as you seek to make your online presence even stronger.
Tim Stephens
Tim is a web designer specializing in developing attractive, user-friendly websites for over five years. In addition to his work in web development, he is an experienced graphic designer and web marketing specialist. Tim has been a pro-life supporter since his high school days when he performed in musical groups benefiting pregnancy centers and adoption agencies. He has been a consultant for Heartbeat International's Extend Web Services since 2014 and came on staff in June of 2016.
Intermediate-Advanced
Medical Advancement
Gain insight from medical professionals covering a wide range of topics related to your pregnancy help organization while earning nursing contact hours in Medical Advancement.
What Can Go Wrong with RU-486
Through this workshop nurses/attendees will understand the pharmacokinetics and pharmacodynamics of medication abortion with Mifeprex (how it works, and how it is metabolized) which leads to understanding of its intended effects, and its side effects. Nurse attendees will be prepared to provide accurate informed consent counseling to nursing clients considering use of Mifeprex, to advise clients of potential side effects and to advise regarding possible drug interactions. Nurses will be able to identify those clients for whom mifepristone is contraindicated, according to FDA approved prescribing information and medication guide. Nurse attendees will be prepared to identify clients who may be experiencing adverse effects of Mifeprex RU-486 and to refer appropriately for treatment if needed. Nurses will be able to assess for serious adverse events that may require emergent treatment per FDA recommendations. Nurses will be able to identify government sources and peer reviewed journal articles for accurate information about medical abortions with Mifeprex. The primary focus will be explanation of Mifeprex Full Prescribing Information, Mifeprex Medication Guide, FDA full prescribing information, Mifeprex Patient Agreement, and Mifeprex Information, from FDA.
Provider approved by the California Board of Registered Nursing, Provider Number 16061 for 1 contact hour.
Martha Shuping, M.D.
Martha Shuping, MD is a psychiatrist and former pregnancy center director. She has trained leaders for abortion recovery ministry on four continents. An author of published research on the effects of abortion on mental health, she is a graduate of Harvard Medical School's Global Clinic Scholars program.
Intermediate-Advanced
A Missional Mindset for Sexual Health
Ever-evolving strategies bring newly expanded opportunities when you add sexual health services with intentionality. Pornography, cyber-crime, sex-trafficking, STD/STIs, unplanned pregnancies are all symptoms of systemic brokenness in our culture. Nurses are agents of change in providing sexual healthcare to the youth culture in our nation. It's not a one-focus agenda against abortion or STD/STIs, it's the relevance of a platform of service that gives us expanded opportunities to invite a wounded world to healthy choices. It's not what we're against, it's what we're for!
Provider approved by the California Board of Registered Nursing, Provider Number 16061 for 1 contact hour.
Karolyn Schrage, RN, BSN
Karolyn Schrage serves as Executive Director of LifeChoices Health Network, Joplin, Mo. After serving as a medical missionary in Kenya for 20 years, she came to a mindset of holistic health with not only high-tech medical equipment, but high-touch compassion for patients.
Beginner-Intermediate
How to Become a Well-Woman Clinic
This workshop will outline one center's journey from a pregnancy help center to a full-service women's health clinic with an MD on staff. The hope is to provide encouragement to other centers to partner with medical doctors in providing the full-spectrum of women's healthcare.
Angie Thomas, J.D.
Angie Thomas serves as CEO of the Woman's New Life Center, a professional counseling and medical clinic offering life-affirming services for women in unplanned pregnancies, port-abortive men and women, and women struggling with reproductive health issues. She has partnered with Dr. Susan Caldwell in launching Hope Woman's Clinic, a clinic dedicated to reclaiming reproductive healthcare. She worked for Americans United for Life and Bioethics Defense Fund during and following law school.
Advanced
Abortion Procedures and Conscience Regulations
Get an overview of current abortion procedures and practices, including first, second and third trimester techniques as well as their associated risks. We will also discuss current conscience laws and regulations in effect, as well as newly passed provisions of the Affordable Care Act that may directly impact practitioners in this area of practice.
Provider approved by the California Board of Registered Nursing, Provider Number 16061 for 1 contact hour.
Anthony Levatino, M.D., J.D., OB-GYN
Dr. Anthony Levatino has practiced obstetrics and gynecology since 1980. As a part of his medical training, Dr. Levatino was taught to do abortions. He provided abortions for his patients in his office for eight years. In 1985, he quit doing abortions and is now in private practice as an obstetrician gynecologist and a strong proponent for the pro-life movement, including serving on Heartbeat International's Medical Advisory Council.
Intermediate-Advanced
Do We Really Need a Medical Advisory Board?
Do you need a Medical Advisory Board at your pregnancy help medical clinic? The short answer is, "yes." Find out why, including how developing a Medical Advisory Board can help increase credibility in your community.
Gail Holmes
Gail Holmes, married and joyful grandmother of three, is executive director of The Resource Center for Pregnancy & Personal Health, located in Greeley, Colorado. Gail has a long history in the non-profit sector both as a volunteer and administrator. Gail has been the Executive Director of the Resource Center for fifteen years. The ministry is now located in a former bank and yes, all client records are literally kept in the vault for ultimate confidentiality!
Intermediate-Advanced
How Substance Abuse Harms Unborn Children
Learn to evaluate safe options for medications in pregnancy and lactation. Additionally, you'll get an overview of how illegal substance and commonly used substances alike during pregnancy affects both mother and baby in negative ways.
Provider approved by the California Board of Registered Nursing, Provider Number 16061 for 1 contact hour.
Marilyn Kindig, D.O., FACOG
Dr. Marilyn Kindig is a practicing OB/GYN in Lima, Ohio and is board certified by the American Congress of Obstetricians and Gynecologists (ACOG). She currently serves part-time in a community clinic for narcotic and heroin addiction. She is also the medical director for Heartbeat of Lima.
Advanced
Sexual Integrity
Reflecting the core of Heartbeat International's Sexual IntegrityTM Program, Sexual Integrity features presentations that reinforce the proper expression of the gift of sexuality.
Discussing Sex and Decision-Making One-On-One*
Gain confidence speaking to patients/clients one-on-one about optimal sexual health. Prepare to talk to patients/clients about the negative consequences of adolescent sexual behaviors using the Trans-theoretical Model for Behavior Change as an assessment tool and the 5 As of counseling applied to the nurse-counseling format.
Provider approved by the California Board of Registered Nursing, Provider Number 16061 for 1 contact hour.
Freda Bush, M.D., FACOG
Freda M. Bush, MD, FACOG, is a Clinical Instructor in the Departments of OB-GYN and Family Medicine at the University of Mississippi Medical Center. She is the CEO of The Medical Institute for Sexual Health and co-authored two books with Joe S. McIlhaney, MD, Hooked, and Girls Uncovered. Dr. Bush also served on the Presidential Advisory Council on HIV/AIDS.
Advanced
Promoting Sexual Risk Avoidance in Your Local Schools*
Shift the focus from sex to the art of loving well by utilizing motivational interviewing techniques. Learn to show sexually active clients how to analyze their current relationships and stop having sex should they desire to start over. This model can be utilized in schools and community with the goal to address the public health paradigm outlining the benefits of reducing high-risk sexual activity.
Provider approved by the California Board of Registered Nursing, Provider Number 16061 for 1 contact hour.
Joneen Mackenzie, RN, BSN, SRAS
Joneen Mackenzie is a former 1st Lt. in the USAF Nurse Corp. Currently, she is president/founder of the Center for Relationship Education which houses the Colorado Healthy Marriage Project in Denver. She is the author of the nationally utilized Get REAL (Relationship and Leadership) school curriculum. Joneen is also a popular national speaker and trainer, and is credentialed as a sexual risk avoidance specialist as well as a certified prevention specialist. Joneen serves on the Boards for the Medical Institute, National Abstinence Education Association, and the National Association for Relationship and Marriage Education.
Intermediate-Advanced