2018 Heartbeat International Annual Conference
Anaheim, Calif. | April 10-12, 2018
---
Did you attend the 2018 Conference? Take our survey here to improve future Heartbeat International Conferences.
Brochure | Workshops | Keynotes | In-Depth Days
Previous Conference Recordings

Keynotes

We are glad to welcome Keynote speakers for the 2018 Heartbeat International Annual Conference, who are key leaders in the pregnancy help movement, as well as prolife leaders from around the United States. In addition to our 7 unique, professional Keynote Speakers, we will also be continuing our tradition of sharing PEG Talks at our keynote sessions where pregnancy help leaders share insights and inspiration from their experiences.
Kerri Caviezel
A wife, mother, teacher and long-time pregnancy help advocate, Kerri Caviezel has traveled to over 30 U.S. states and 20 nations promoting a message of faith, hope, love and a belief that life is the greatest God-given gift of all.
After an outstanding women's basketball career at Western Washington University that earned her admission into her alma mater's Hall of Fame, Kerri embarked on a career in teaching at the elementary school level.
Kerri eventually took her passion for teaching and coaching into the pro-life pregnancy help arena, working one-on-one with women facing unexpected pregnancies at the local level before moving into her current role as a public speaker on behalf of life-affirming work.
During her travels, Kerri has had the joy of meeting Pope John Paul II, the Rev. Billy Graham, Mother Angelica and UCLA basketball coach John Wooden—four Christian leaders who have made an indelible mark on the world.
Kerri has been married to her husband, Jim, for 21 years and her most important job is as a mother to her three adopted children: Bo, Lyn and David.
Jor-El Godsey, LAS
Jor-El Godsey, LAS serves as President of Heartbeat International. He leads a staff dedicated to equipping, empowering, and encouraging the thousands of leaders and developing leaders of Heartbeat's affiliated pregnancy help centers, maternity homes, and adoption services, in the U.S. and on every inhabited continent.
He oversees Heartbeat's core mission to be the leadership supply line for the growing pregnancy help movement worldwide by providing accurate information, training resources, leadership development conferences, programs, and daily support to help affiliates start, grow, and expand their services to women and couples at risk for abortion.
Dr. Ronaldo Archer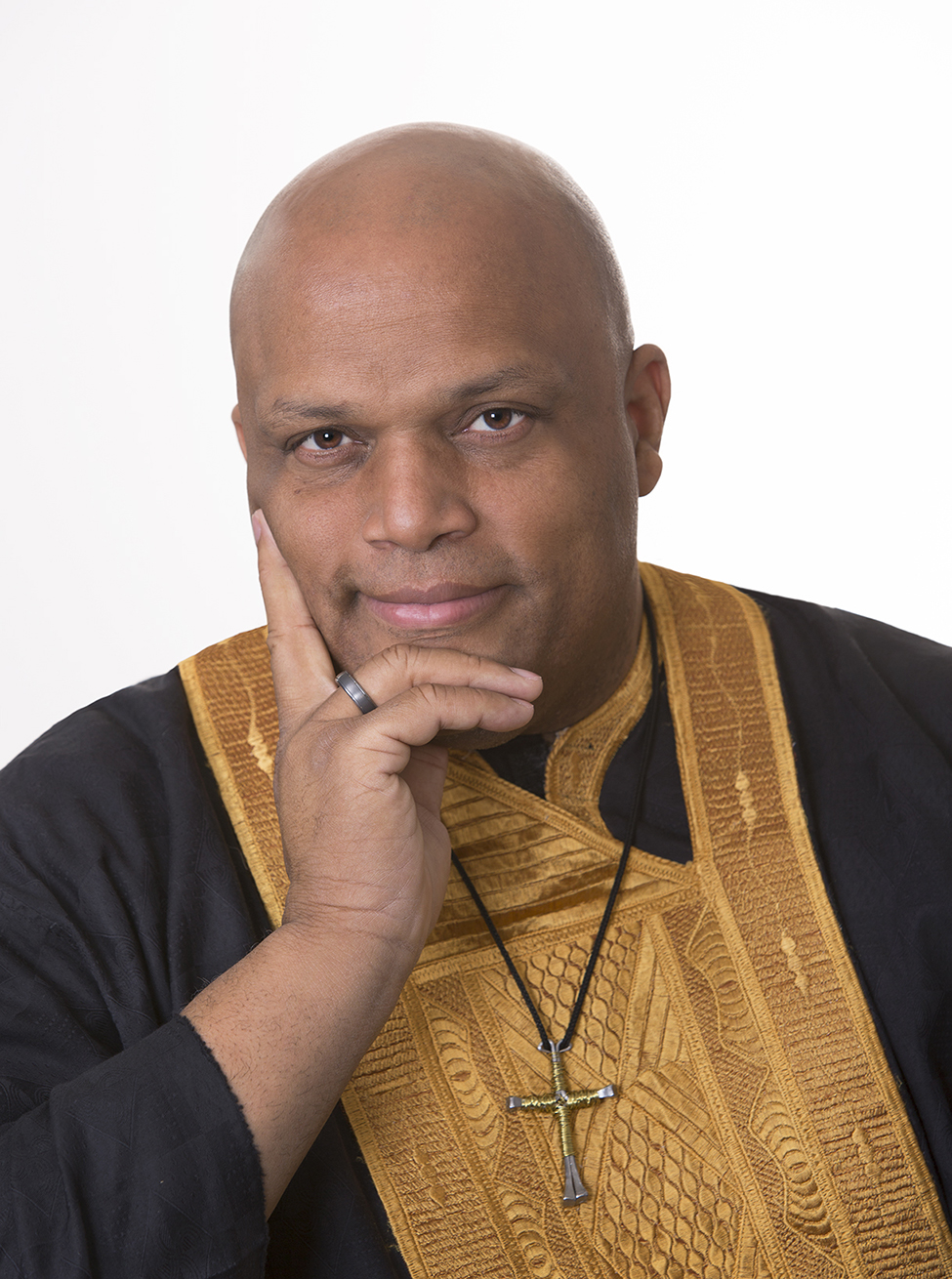 Dr. Ron Archer is a pro-life warrior, author and consultant in the United States, Latin America, Africa, Europe and South Korea.
In October 2017, Ron and Heartbeat International Vice President Cindi Boston traveled to El Salvador to equip pro-lifers working to protect women from abortion and provide life-affirmative alternatives. The group's goal is to establish at least 16 pregnancy help centers in the next five years and hold the line on the nation's current abortion laws.
Father Shenan Boquet
Father Shenan J. Boquet travels around the world spreading the Gospel of Life as President of Human Life International (HLI). He was ordained in 1993 and is a priest of the Houma-Thibodaux Roman Catholic Diocese in Louisiana, his home state, where he served before joining HLI in August 2011.
Having journeyed a million miles to over 70 countries, Father Boquet collaborates with Vatican officials, (arch)bishops and Church leaders, mentors priests and seminarians, offers guidance to civil leaders, speaks at numerous international conferences, and spreads the Catholic Church's teaching on Life and Family as part of HLI's global mission to build a Culture of Life.
Pia de Solenni, S.Th.D.
Currently serving as Chancellor of the Diocese of Orange County, Dr. Pia de Solenni is a theologian, ethicist, and cultural analyst. She is an expert in issues relating to women's health, life issues, the new feminism, Catholicism, and culture. Her work has appeared in various publications, including The Wall Street Journal Europe, The Washington Post, National Catholic Reporter, Our Sunday Visitor, and National Review Online.
Dr. de Solenni has participated in many radio and television talk shows on various topics. She has appeared on MSNBC, "Hardball with Chris Matthews", CNN, ABC News, among others.
Dr. de Solenni also serves on the Board of Directors with Heartbeat International.
Patrick Lencioni
Patrick Lencioni is founder and president of The Table Group, a firm dedicated to providing organizations with ideas, products and services that improve teamwork, clarity and employee engagement.
Lencioni's passion for organizations and teams is reflected in his writing, speaking and executive consulting. He is the author of eleven best-selling books with over five million copies sold. His capstone book, The Advantage, is the pre-eminent source on organizational health. After twelve years in print, his classic book, The Five Dysfunctions of a Team, remains a weekly fixture on national best-seller lists.
Leslee Unruh
In 1984, Leslee Unruh founded the Alpha Center and Omega Maternity Home. Alpha Center is a pregnancy care center in Sioux Falls, South Dakota, and is one of the largest centers in the United States. Since then, Leslee has helped 14+ other centers start. In South Dakota, Leslee has led pro-life legislation including two abortion ban campaigns.
In 1996, Leslee founded the National Abstinence Clearinghouse, a resource center that distributes information on virtue and sexual integrity, provides training to parents and educators, and has affiliates in 117 countries as well as every state in the U.S.
Laugh for Life Comedy Night
Paul Aldrich is Pure Comedy-100% clean, 100% funny. Paul's hilarious songs and stand-up comedy have been featured at thousands of faith-based and corporate events around the world and can be heard daily on Laugh USA Radio. As a recording artist, Paul has 13 projects to his credit, including his award-winning CD "MOCK 'n' ROLL."
Nobody combines fun and faith like Gordon Douglas! His began his comedy career in Philadelphia in the 70's, and went on to Hollywood. His clean family comedy show has been featured on numerous TV and radio programs, and conferences. His new comedy devotional Growth Spurts & Growin' Pains is getting rave reviews!
Workshops
Click here to purchase workshop recordings from the 2018 Heartbeat Conference!
The 2018 Heartbeat International Annual Conference offers a rich lineup of workshops, with a total of 65 workshops organized in 13 dynamic tracks. Two tracks (Medical Advancement and Ultrasound Advancement) are tailored for nurses and medical professionals in the pregnancy help community, and offer Continuing Education Nursing Contact Hours provided through Heartbeat International. Additional workshops marked with * are also available for Continuing Education Nursing Contact Hours. Provider approved by the California Board of Registered Nursing, Provider Number CEP 16061 for 1 contact hour each workshop. All courses are eligible for Life-Affirming Specialist credit hours.
Advancing Leaders
Whether you've been a pregnancy help leader for 20 years or 20 minutes, Advancing Leaders is designed to give you the tools you need to walk out the door the best leader you can be.
Creating a Truth AND Love Culture
Building a culture of truth and love, within your organization and without, can be challenging. Focusing on Gospel applications and knowing that God values both truth and love, here are practical ways to create a culture that incorporates both.
Brandon Monahan, MA
Brandon Monahan has been working in the pro-life movement since before he was even born. Between his grandmother starting Precious Feet and his mother starting multiple pregnancy centers and maternity homes, Brandon learned the value of truth while always showing love. In 2015, he officially took the helm of Heritage House, helping to guide the world's largest supplier of pro-life materials.
Basic
Catholics and Evangelicals Working Together
With so much in common, and so much to gain by working hand-in-hand, the challenge of Evangelicals and Catholics working together in the pregnancy help movement is well worth embracing, and the blessings can far outweigh the difficulties. Think freshly how you can work to build unity within your organization and your local community for the cause of life.
Jor-El Godsey, LAS
Jor-El Godsey serves as President of Heartbeat International. He leads a staff dedicated to equipping, empowering, and encouraging the thousands of leaders and developing leaders of Heartbeat's affiliated pregnancy help centers, maternity homes, and adoption services, in the U.S. and on every inhabited continent. He oversees Heartbeat's core mission to be the leadership supply line for the growing pregnancy help movement worldwide by providing accurate information, training resources, leadership development conferences, programs, and daily support to help affiliates start, grow, and expand their services to women and couples at risk for abortion.
Beginner-Advanced
Becoming the Best Boss
It has been said that good employees don't leave good organizations, they leave poor bosses. This workshop will focus on helping you become the boss your staff will want to work with for as long as possible.
Cindy Hopkins
Cindy Hopkins joined the Care Net team in 2006 and serves as Vice President of Center Services & Client Care. Cindy has been actively involved with pregnancy center work since 1990. She has served as a peer counselor, board member, abstinence leader, and as the executive director for the Pregnancy Care Center of Ogden, Utah. Before accepting a position with Care Net, Cindy served as the Director of Outreach for the Assist Pregnancy Center in Annandale, Virginia.
Intermediate
Strategic Leadership
In our ministries, strategic leadership is the ability of inspiring and influencing our team to make decisions based on biblical principles that contribute to long-term success and financial stability to best serve the Kingdom and our clients. Strategic leaders steward and manage vision, change, and growth by seeking the Lord, intentionally promoting ownership and creating a culture of unity within the team.
Sol Pitchon, MA
Sol Pitchon has been President and CEO of New Life Solutions since 1999. Before joining the ministry, Sol was a Christian Psychotherapist, having spent five years in private practice. As a Jewish-Christian whose parents were holocaust survivors, Sol feels it a privilege and his destiny to work against the holocaust of abortion in the pregnancy help movement.
Advanced
Change is Good, Right?
Learn to turn discontent into dreams, dreams into vision, vision into effective change, and change into measurable outcomes as you prepare to build the vision God has in store for your ministry. It's time to equip yourself to lead and manage the change process!
Amy Scheuring, M.Ed., LAS
Amy Scheuring is the founding director of Women's Choice Network, a network of Christ-centered medical clinics reaching out to women facing unexpected pregnancies in some of Pittsburgh's most vulnerable neighborhoods. Amy and her team helped lead the Network through a medical conversion in2003 and a successful merger in 2009. Amy has two books sold in stores across the U.S. (Colton and the Big White Cake and Sex, More Than a Plumbing Lesson) and her resources have been used nationwide to promote sexual integrity.
Intermediate
Board Business
Designed for board members and primary leaders who govern and guide, Board Business will challenge both veterans and novices alike.
Keys to Managing Multiple Sites
Identify challenges in managing multiple site locations and create a four step plan to address your unique situation in this interactive workshop. You will have a chance to review management of different multiple center/clinic sites across the United States, ranging from 3 to 6 locations, in order to find practices that will work for your unique locations and client demographics.
Pam Palumbo, LAS, CCNL
Pam has served as the CEO of the Pregnancy Clinic Ministry in Maryland since 1982. She is the founder and president of the Maryland Coalition of Medical Pregnancy Center, which represents 24 medical pregnancy clinics. She is also a certified Abstinence Educator, Life-Affirming Specialist, and has her Certification in Christian Non-Profit Leadership.
Basic
Relationship Building for the Board and Staff
Discover the importance of intentional focus on relationship-building on boards, within staffs, and between staff and board, and how this will impact problem-solving. The LOVE Approach steps are applicable to management and governance and we will use them to illustrate. Take this opportunity to apply The LOVE Approach to more parts of your life!
Peggy Hartshorn, Ph.D., LAS
Margaret H. (Peggy) Hartshorn, Ph.D., currently Chairman of the Board of Heartbeat International, has served on the Board for 30 years, as Chairman previously from 1990-2004. She also served as Heartbeat's President for 22 years (1993-2015). Peggy and her husband, Mike, joined the pro-life movement in 1973, first working with the educational, political, and legislative arm of the movement. They housed pregnant women in their home (beginning in 1974), attended their first Heartbeat conference in 1978, opened the first pregnancy help center in Columbus, Ohio, in 1981, and Peggy joined the leadership team of Heartbeat International in 1986.
Beginner
Transitioning Leadership in Ministry
In every organization, leadership must eventually pass from one leader to the next. In this workshop, we'll discuss what transition planning looks like for the transitioning executive director and the transitioning board, as well as how to communicate this process to staff and constituents.
Tom Lothamer, MA
Tom Lothamer began his ministry with Life Matters Worldwide when he was appointed to the board in1985. In 1990, he became a staff member, serving as the director of finance and development, and finally became president in 2003. Tom also currently serves on the board of Family Life Center, a maternity home ministry located in Allendale, Michigan.
Advanced
How Court Decisions Affect PHOs
Join a panel of pro-life attorneys for updates on legal cases involving the rights of pregnancy help organizations. Active legal cases such as those in California, Hawaii, and Illinois will be discussed, as well as their impact locally and nationally.
Thomas Glessner, J.D., Anne O'Connor, J.D., Kevin H. Theriot, J.D., James C. Rutten, J.D. & Danielle White, J.D.
Tom Glessner serves as the president and founder of the National Institute of Family Life Advocates (NIFLA). Anne O'Connor currently serves as the vice president of legal affairs for NIFLA and has been working with NIFLA since 1993. Kevin Theriot serves with Alliance Defending Freedom and is working on the NIFLA vs. Bercerra Supreme Court case. James Rutten serves with Munger Tolles & Olson and helped draft and file the amicus brief on behalf of Heartbeat International in the NIFLA vs. Bercerra case. Danielle White has served as legal counsel for Heartbeat International since 2015.
Basic
Evaluating Your Board's Health
Is your board happy, healthy, and well-functioning? How do you know? Gain the tools to evaluate the current status of your board and establish goals and objectives for a healthy board in this workshop.
Lori DeVillez
Lori DeVillez began directing her career path to serve pregnancy centers in 1992. She quickly moved from a volunteer position to leadership of a pregnancy center and maternity home, and then to serving as president of an Austin, Texas based organization that assists pregnancy resource centers. She also served as president of The Heidi Group for eight years, and is a certified Ziglar Legacy trainer. She has also authored a book entitled God Given.
Intermediate
Client Care
Dealing with clients is no simple task. Increase your awareness and deepen your understanding of your client's behavior, culture, and needs, with Client Care.
Initiating and Improving Programs for Men
We all know that a father has a huge impact on a family and community, whether he is absent or involved, so effective fatherhood engagement is crucial to a growing pregnancy help organization. This workshop will discuss the nuts and bolts of effective father engagement, from practical parenting issues to post-abortive healing.
Jeff Fater, LAS
Jeff Fater is the men's coaching manager at RETA in Elkhart, IN and meets with men and couples. He previously served as a board member. His passion is for building strong families and seeing fathers meet their potential as they fulfill responsibilities.
Basic
Reaching the LGBT Community
When a client from the LGBT community walks into your organization, what do you do? Here is a biblical framework to connect with clients, as well as some specific tools, handouts, and resources that can help you reach LGBT clients, connect with them in the counseling room, and offer them pertinent information.
Sharon Carey, MA
Sharon is the executive director of the Crisis Pregnancy Center in Terre Haute, Indiana where she has been on staff since 1990 and has worked hard to move the CPC right onto Indiana State University. She has also spearheaded efforts to go medical and was able to see these efforts shut down the local Planned Parenthood in 2016.
Intermediate/Advanced
Addressing a Culture of Shame
Understanding the underlying shame that can lead to the choices of our clients is key to addressing it and raising them into a place of healing. Help clients identify shame and walk forward stronger and more prepared to address it themselves.
Ashley Graves, LAS
Ashley Graves has been ministering to teenage girls for twenty years, the last five years as the executive director of Choices Clinic & Life Resource Center. She has a passion for helping them find the healing and love found only in Jesus Christ.
Intermediate