by Jor-El Godsey, Heartbeat International President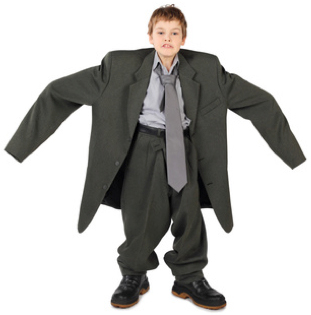 There are very few instances where the label for clothing "one size fits all" is really true. This is because, for people both "size" and "fit" can vary widely amongst the "all!"
The same is true for organizations populated by people serving communities that both have diversity within, but are also different from other communities. An organization is best when it is more like an organism – able to adapt in such a way so as to leverage its greatest strengths in the best way to meet the mission amidst the unique needs of those it serves.
Pregnancy help can take many forms, or methods – from one time visits to extended care to full-on housing – all for our life-affirming mission. Similarly, at the heart of Heartbeat International is our mission to advance pregnancy help. Sometimes, that's been a hand-in-hand effort actively consulting a steering committee through key milestones toward a fully functioning service location. Many other times, that journey has been guided only through various written materials serving as building blocks toward that same end.
The idea of Built by Design, a manual released in 2017, was to put those two concepts together into a multi-layered resource able to go far beyond the physical limitations of Heartbeat team members.
At Heartbeat International, our approach to pregnancy help is intentionally grassroots. Heartbeat was called into existence by local pregnancy centers and medical clinics when it formed in 1971. Today, maternity homes, medical clinics, adoption agencies and pregnancy resource centers are responding to a local need. What works in New York, New York, won't be the same as what works in Inskip, California – and it's more than just a difference of urban or rural. It's the local culture, the political climate, the fundraising sources.
Those kinds of differences affect everything in a local organization from a name for your center that will communicate a safe place for clients (as well as a worthwhile investment for donors) to the way you recruit volunteers. An organization can sometimes find a way to partner with schools teaching sexual integrity, and build a positive reputation with students who may need them in the future. Or an organization might be called to locate next door to an abortion clinic where a woman will see the pregnancy center in her scariest moments and walk a few more steps for a safer place.
Whatever a pregnancy help organization might be called to do locally, Heartbeat is ready to help. That's why our resources, conferences, and trainings draw from an experienced – and varied – team. And when a Heartbeat team member can't be there every step of the way for a new organization, the resources we've developed can.
In that way, Built by Design, a start-from-scratch guide to starting a pregnancy help organization, seeks to fulfill the key elements of Habakkuk 2:2 (NASB), "Then the LORD answered me and said, 'Record the vision and inscribe it on tablets, That the one who reads it may run.'" The vision for Heartbeat is to see more pregnancy help organizations and locations reach more of those in need. We "inscribed" that vision in the form of the various elements and how-to's in order that those who read it, may run with their own vision of pregnancy help in their community!
This guide doesn't so much condense the wisdom of all the other Heartbeat resources, as much as it connects them together to serve those with vision for life-affirming work in a God-honoring way. That's why, in addition to making it available alone, Built by Design is the key part to our Pregnancy Help Starter Kit, which includes written resources on everything from volunteer training to fundraising, strong leadership to legal considerations.
The Psalmist (95:1, NASB) describes himself as a "pen in the hand of a ready writer." Our prayer for this field guide is that it would be found by "ready writers" being used by God to create new opportunities to bring life-affirming ministry to life.
Because one size does not fit all. YOUR community needs YOU, and Heartbeat is here to help.