by Kim Warburton, Executive Director, PRC of Metro Richmond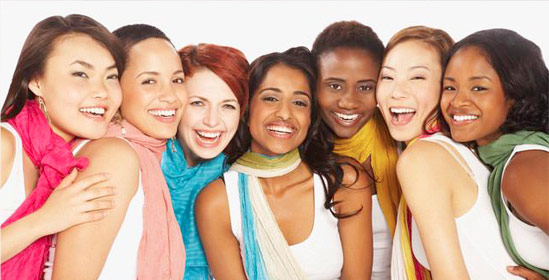 The Pregnancy Resource Center of Metro Richmond (PRC) serves from 13 to 15 different known ethnic groups. Since it is our goal to serve with excellence, it has been important to understand the cultural barriers and ways to overcome them so that we can reach more women who are at risk for abortion. We are blessed to have the International Mission Board just a few miles from the PRC and grateful that some of the missionaries have shared nuggets with us on some nuances that will help us.
As pregnancy help centers, we are On a Mission from God with rich opportunities to reach out in love to those who are seeking God and reaching out for Him as they struggle with life decisions in the face of an unexpected pregnancy.
As a child, I remember praying for missionaries throughout the world. I loved hearing their stories about the different people groups they served. What impressed me most was their love for the people and the joy in their hearts as they shared about how God was working in those nations.
Growing up most of my friends and neighbors had lived in the community for so many generations but I have always felt joy in getting to know people from other nations and hearing their stories. I am grateful and excited that God has brought the nations to Richmond, Va.
Over the years I have met some amazing people who were born and grew up in other nations. Their life's experiences have often been so different from mine, yet I am blessed to have fellowship with my brothers and sisters in Christ. God is so good to enlarge our boundaries so that we can know our larger family throughout the world.
I remember a couple I met from the Netherlands who moved to Richmond, Va. on missionary assignment. Have you ever considered how many missionaries from other nations now live in the United States and see us as their foreign mission field? How many of those missionaries might live in the communities surrounding your pregnancy center?
Acts 17:26-28 reminds us, "From one man he made all the nations, that they should inhabit the whole earth; and he marked out their appointed times in history and the boundaries of their lands. God did this so that they would seek him and perhaps reach out for him and find him, though he is not far from any one of us. 'For in him we live and move and have our being'. As some of your own poets have said, 'We are his offspring.'"
I am hopeful that you are planning to attend the Heartbeat International Conference this year! I am looking forward to learning, serving and growing together!
Join me for my workshop "Cross Cultural Barriers to Reach the Most Abortion Vulnerable" as we explore some of the nuances that may help us connect with at risk women in our communities regardless of their ethnic background. With Jesus as our model we will discuss practical ways to reach out to women from diverse cultures and build beautiful relationships.