Let me begin by introducing myself, Elisa, as a strong, independent woman who is not one to ask for help. But when I relocated to a new city as a single parent of a new infant, I started to feel overwhelmed. I reached out for help after realizing that raising a baby while also trying to complete school was a bit more than I could manage on my own at that given moment in my life. I was surprised when I was referred to Blue Water Pregnancy Care Center. Although I was no longer pregnant, I was informed that they might still be able to assist with my needs.
My initial feelings of anxiety upon walking through the doors of the center quickly vanished as I took in the calm and inviting environment. The staff and volunteers assisting me with my concerns exhibited nothing but sincere kindness, compassion and professionalism. My various interactions with staff made it evident to me that they had a true passion and dedication to their mission.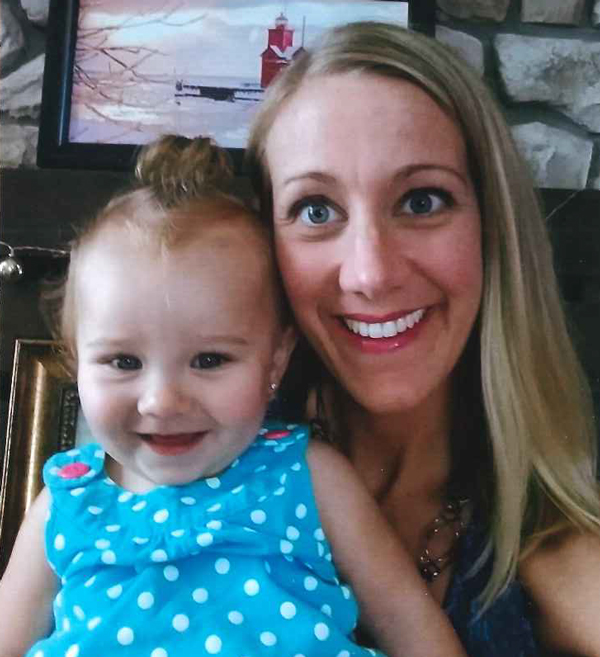 I was offered to participate in their Earn While You Learn program. This offers individuals a chance to engage in prenatal classes, parenting classes, bible study, and/or educational DVDs in exchange for baby bucks to purchase a wide variety of baby items such as formula, diapers, car seats, strollers, etc. In addition to the knowledge and spiritual growth I have been able to obtain through participation in the program, I have earned an abundance of supplies for my daughter. Because of the assistance I have received from the center, I did not have to utilize other resources for childcare, and have managed to attend school full-time from home while raising my daughter.
I am just one of countless women and men who have been helped in some way by the Blue Water Pregnancy Care Center. For those women and/or couples who are feeling scared as they are faced with the challenges ahead, the center can be a source of immeasurable support and comfort. A wide array of support services include the following: free pregnancy testing, free limited ultrasounds, physical, emotional and spiritual support, information on pregnancy and abortion alternatives, confidential peer counseling… and so much more!
When I think back to a year ago and the doubts I had about attending my first appointment at the center, I feel nothing but encouraged. I have attended the center on a weekly basis. And not for what I had initially started there for! I go to learn, grow spiritually, continue healthy established relationships, and to be an encouragement for other attendees. The Blue Water Pregnancy Care Center has impacted my life on so many positive levels. The staff and volunteers have such a warm, welcoming love for life. I will be forever grateful for each and every one of them.