Serbia: Choose Life Center
One negative legacy left by communism in Serbia is that abortion is quite socially acceptable and it is frequently used as a method of family planning. It is estimated that in Serbia there are around 150,000 abortions performed each year, with only 70,000 babies being born that same year.
Choose Life Center aims to affirm LIFE through providing confidential and non-judgmental assistance in a caring and supportive environment to all who are facing unexpected pregnancies, dealing with pregnancy losses or exploring sexual integrity as a lifestyle.
At the heart of our life-saving mission is our passion to proclaim that Jesus Christ is the hope of the world.
Pictured: Executive Director, Vesna Radeka
Our activities include:
Raising awareness about the Sanctity of Human Life

Training for the director of the Pregnancy Center and volunteers for new centers that are being opened in Serbia and in surrounding countries.

Counseling during crisis-pregnancy.

Practical help for clients.

Abstinence education in schools, churches, and youth camps.

Support groups for women who have had an abortion.

Support groups for women who have had a miscarriage or a stillbirth.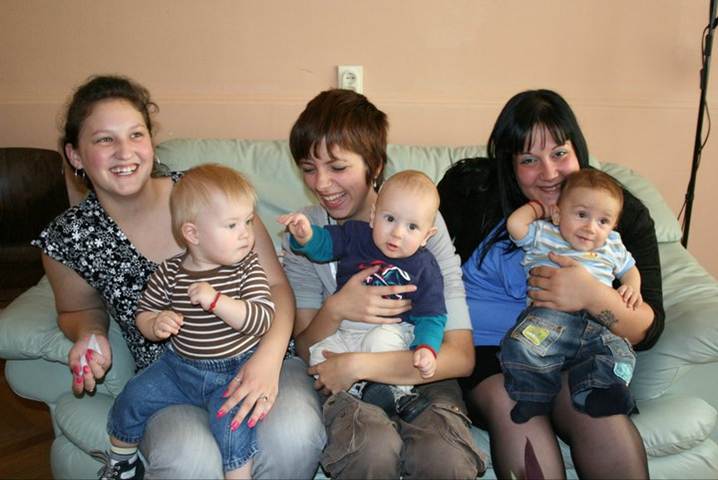 These three young women (two of them were still in high school) have chosen life for their babies. They are heroes indeed, because they did not have the support of their partner. It was a privilege for us at Choose Life Center, and still is, to help them in any way we can.
We want to see them make other good decisions, to come closer to God, to become good parents, to finish school…We love them!
Choose Life Center has been renting office space since 2008. We are grateful to all the people who are contributing to this cost because it makes it possible for us to help our clients.
A new step for Choose Life Center: A house for women
Our dream is to have a house for women who have faced unexpected pregnancy, and chose life for their babies but have no support from family or friends. We pray for individuals and organizations who would want to partner with us so that this dream would become a reality.
All financial gifts received designated for our approved "alliance" affiliates will be forwarded to them in a reasonable timeframe (usually upon exceeding $250US). Heartbeat International deducts $30 plus 3% from the transfer, to help defray internal cost for money transfers, currency conversion, clerical costs, bank fees and any processing fees that might be charged. Should any funds be unable to be forwarded – primarily related to the recipient - they may be re-allocated for similar international work.