International Impact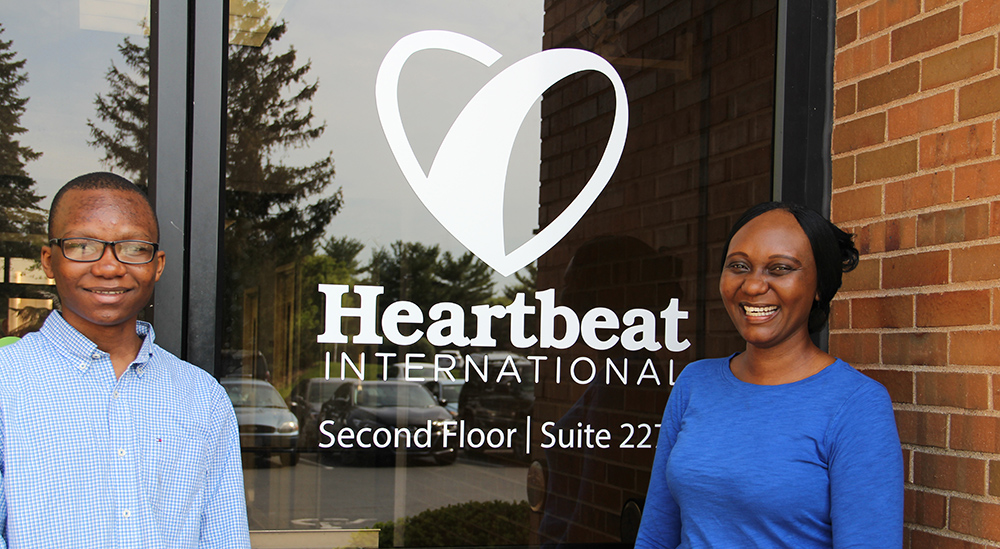 In the latest edition of LifeLines, you read about Elizabeth's miraculous journey from unwed mother thousands of miles from home to pioneering a pregnancy help organization in her home country of Tanzania.
Heartbeat International provides training and support to pregnancy help leaders like Elizabeth in over 50 countries. The leader who mentored Elizabeth in Africa, in fact, heads one of Heartbeat International's eight joint-affiliation partners.
Each year, we continue to advance our mission to reach and rescue lives around the world. This work is so important because of the abortions committed each year, 98% occur outiside of North America.
We depend on the generous support of fellow lifesavers to ensure every country is reached with the gospel of life. We cannot continue this great work without you. Will you join us in this effort with a gift today?
Read more about Heartbeat's International Impact:
After Saving Her Baby in the US, Elizabeth is Shining Light on the Dark Continent
In Cuba, the Battle to Win Lives from Abortion Gaining Momentum
Over 30 Years, Hong Kong Adoption Agency Has Served 53,000 Women
Beautiful Feet Strengthening Pregnancy Help in Latin America, Africa
Two Sets of Twins Saved from Abortion in Macedonia
Flip That Clinic!
What could be more beautiful than seeing God's redemptive power in taking what was used for the evil of abortion and working it for the good of saving many lives? Time after time, pregnancy centers in Heartbeat International's network reclaim places of death and despair, bringing life, help and hope to women.
Dan Mohler, who directs the center in Maryland we told you about, said, "It feels like a fresh breath of healing and encouragement is blowing through Cecil County." What a great way to capture how God's Spirit has clearly moved in this community.
You play a vital role in this redemption when you give to Heartbeat International. With your help, Heartbeat International equips inspiring centers like these to run life-saving, world-changing outposts of hope even in places once dominated by abortion.
Join us today!
Read more about clinics that have been flipped:
Pro-Lifers Transform "Little Shop of Horrors" Abortion Mill into Life-Saving Center
"The Redemption has Begun": Pregnancy Center Opens Next to Infamous Abortion Clinic
"Pro-love" Pregnancy Center Takes Over ex-Planned Parenthood Building
After Shutting Down Abortion Mill, Pro-Life Doc Made an Amazing Discovery
Next Level
In LifeLines, we told you about Next Level CMS, which we introduced to our affiliates at our 2017 Heartbeat International Annual Conference in Chicago.
By harnessing the power of Big Data and creating the first-ever solution for best practices in the pregnancy help community, we truly believe Next Level CMS can revolutionize the entire movement—exponentially increasing our life-saving reach all over the world.
Next Level is also the first to offer pregnancy center clients a free app, where she can view (and share!) pictures and audio of her ultrasound, putting her in the driver's seat to her own pregnancy.
As John Murphy, a long-time leader in the high-tech Silicon Valley, told us when he first saw Next Level, "The whole concept allows the client to transform from victim into mother."
Click here to find out more about Next Level.